We Offer a Variety of Roofing Options to Suit Your Style & Needs
Lifestyle Home Improvement Roofing and Construction provides the roofing materials you need to protect your Oklahoma home. From traditional asphalt shingles to metal and slate options, our certified roofing professionals have experience with all types of roofing materials.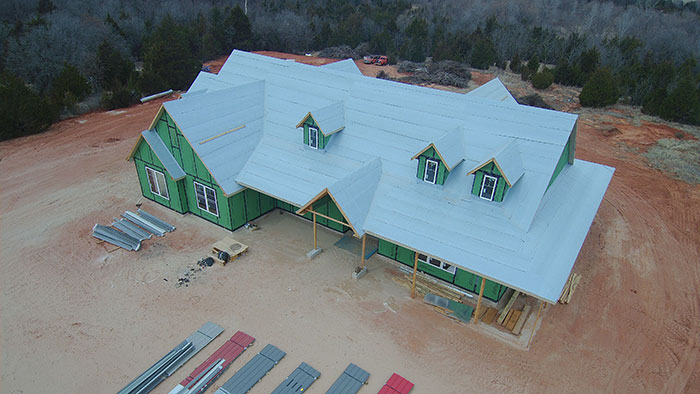 Asphalt Shingles
We feature asphalt shingle options from GAF, North America's largest and most trusted roofing manufacturer. GAF's cutting-edge products are fire-resistant, waterproof and offer protection against the sun's ultraviolet rays. As a GAF Certified roofing contractor, Lifestyle Home Improvement also offers excellent warranty options for your new asphalt roof.
Designer Shingles
Designer roofing shingles, sometimes referred to as premium or high-grade shingles, some are designed to mimic the look of high-end roofing materials such as slate or wood shake, but provide the low maintenance and affordability of asphalt.
These shingles are fire-resistant, and some are stain-resistant to prevent dark algae streaks from making an appearance on your home's roof. GAF, CertainTeed, Owens Corning and TAMKO all manufacture premium shingles which resist even the harshest weather conditions.
Slate, Metal & Flat Roofing
As an experienced roofing contractor, Lifestyle Home Improvement also installs slate, metal and flat roofing options. Slate is extremely durable, low-maintenance and can give your home a lower premium on insurance policies and a higher resale value. We offer a variety of slate roofing options that can last for 75-100 years.
We can also help you customize your roof with metal roofing options, which is not only a stylish option, but also provides you with an energy-efficient option for your home or business. Our team also installs all types of flat roofing systems. With our expertise, you can trust that your flat roof will perform as it should.